Let's talk breasts. Much of the UK media are covering the release of data that indicates breast cancer rates in the under-50s are now at a record high with one in five diagnosed breast cancer cases now being in women under this age. Breast Cancer UK states that 'possible explanations for the increases are speculated to be due to known hormonal risk factors for cancer – such as having children later in life. Increased alcohol intake, could also be involved'.
Other speculated factors are a processed diet of meat, high intake of sugar, smoking, lack of exercise, generally a comprised lifetsyle etc.
There could be many explanations to this increase or in the same breath, none. Hop on over to blog titled 'Why me?' to hear my personal opinions on why I think cancer is more prevalent in younger women now.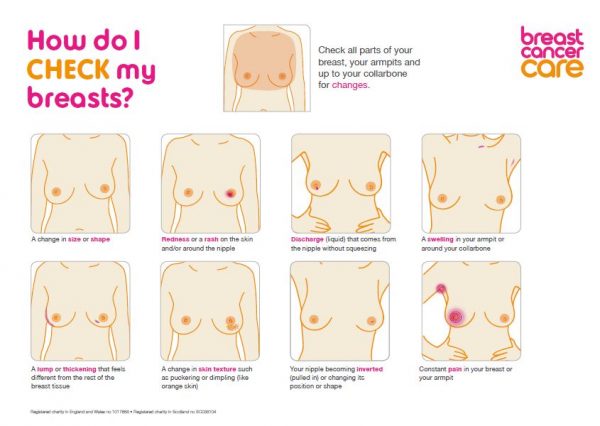 Breast cancer can present itself in a variety of ways. Ultimately it's up to us to know our bodies well enough to be able to identify any changes that may cause us to get them checked out.